There is something to be said about women and high heels…they have the ability to command a certain unspoken power: the power to grab attention, especially from men, when they enter a room and the power to project an air of confidence in their stride. Many celebrities and people in the limelight know this so have used high heels to their full advantage. Some go as far as wearing them in the most unexpected situations, too. Huffington Post photographed Sofia Vergara on the beach in her high heels, Elizabeth Banks riding a bike in her high heels and Kim Kardashian in her third trimester of pregnancy in her high heels. Even celebrity children like Tom Cruise and Katie Holmes' daughter, Suri Cruise, was spotted in a pair of child sized high heels. The high heels these celebrities wear are usually the designer ones like Manolo Blahniks, Jimmy Choos and Christian Louboutins. Most of us would probably never own a pair of these designer shoes because of their expensive price tags. Some of us might even associate heels with super models or socialites with an active night life. Not anymore, thanks to the popular celebrities who made wearing heels fashionable and classy. However, unlike these celebrities, we don't have to own a pair of Jimmy Choos or any other expensive designer shoe to look as good because there are similar shoes that are more affordable from heels Australia online.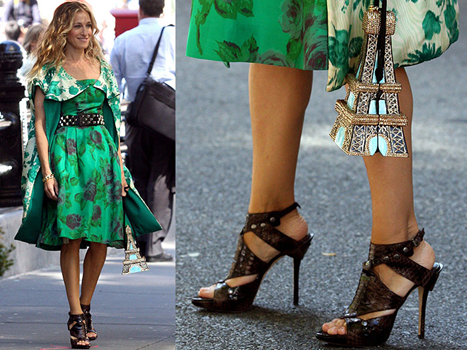 Heels for "dummies"
Aren't all heels the same? No because there are sky high heels, platforms heels and chunky heels. Then there are sub-categories within these three categories such as lace-up heels, pumps, caged heels, block heels, low heels and high heels. Lace-up heels have ankle ties that wrap around the foot and ankle. Pumps, sometimes called court shoes, have a low cut front and are usually closed toe without a fastening, though you can buy open toe pumps now with ankle straps. Caged heels are shoes that look like pumps or booties with cut outs to look like sandals and to give your feet the effect of being in a "cage." Block heels are shoes with a wooden stacked block heel. They are reported to be very comfortable for all day wear. Low heels are shoes that have approximately 5-9 cm heels as opposed to 11 cm and above. These are like practice heels for people who are not brave enough to jump straight into sky high heels. And finally, high heels are those sky high heels that many models and celebrities rock.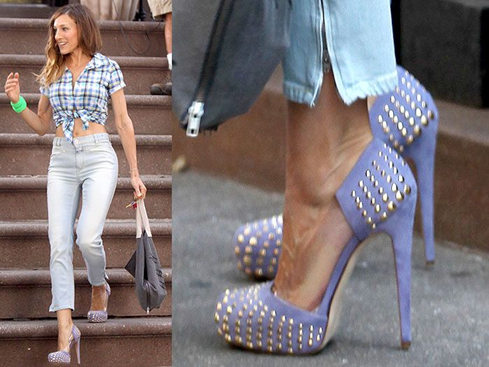 Do we really need so many types of heels?
Yes because we have so many types of people, personalities, events and seasons. Lace-up heels look great in the day and night, and can be worn with skinny jeans in winter or a cocktail dress in the evening. Pumps give a more formal look, so are great for adding chic to casual wear or when you just want to look business-like in your work clothes. Caged heels are great for summer because they are like stylish sandals which can be worn with shorts and a blazer to create a chic look. Block heels are comfortable and great for people who want to look good all day without giving up on their heels. As mentioned earlier, low heels are great for people who want the attractive effect that sky high heels give to their legs minus the skills needed to balance on such high heels. Sky high heels are very flattering and eye-catching. They have a way of drawing the observer's eyes to the legs of the wearer as if to announce that the wearer is in the room. They are great for evening wear, summer drinks and spring racing season and a must have item for anyone who wants to look glamorous.
Where to buy good quality high heel shoes?
There are many online shoe stores that can give Manolo Blahnik, Jimmy Choo and Christian Louboutin a run for their money because they offer a similar range of stylish and fashionable shoes minus the expensive price tag. Being online, they offer convenient shopping in the comfort of your own home. They stock locally and overseas made shoes, can deliver to customers living anywhere in Australia and overseas and usually stock a wider range than on-site shoe stores because they operate from a warehouse.