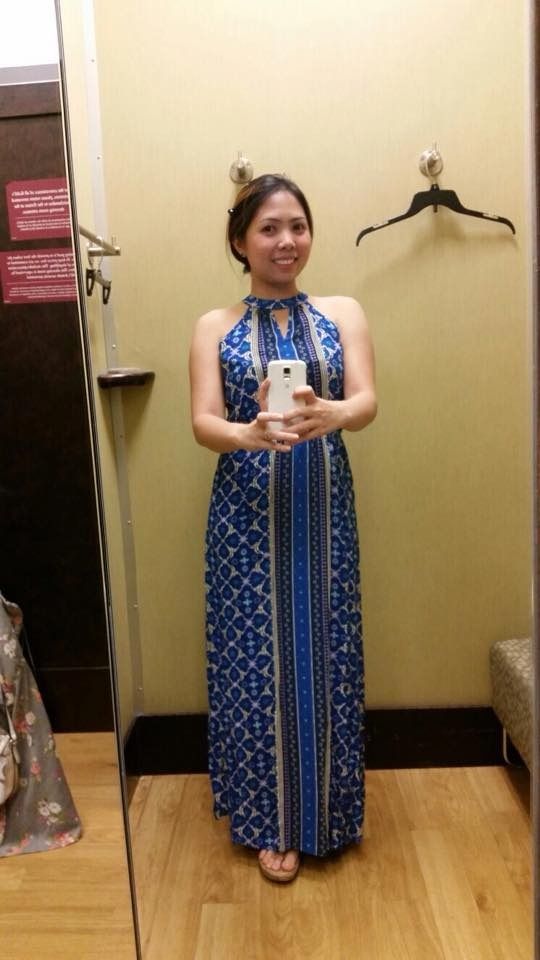 Often times, when I've got some free times. I see to it to visit any mortar stores or the mall nearby. Of course, I needed to de-stress myself from the toxic workloads am getting in everyday at work which makes me feel quite tired of it hence I really need to have my "Me" time and enjoy the day by myself alone for me to get energize and be ready for tomorrow's tasks.
One of the best things that girls can do to abolish their stressor was to go shopping and buy off all the chic finds they could find. Though that isn't healthy at all because there were tendency of you being  broke then all you have to do is to wait until the next paycheck to roll. But on my end, I'd already separated the bills for shopping and the bills for the debts and other necessarily to pay as for monthly fee and thingy. That is why am quite enjoying myself while I do my shopping..hehe
What I've got from yesterday's shopping was this lovely long maxi dress from macy's. The dress is real pretty and has it's illusion that can make you look taller than you are. Look my picture on the top, I may look taller on it but in reality am just an 5'5 tall lady. I just bought the dress for like 10 USD included the tax already which I found pretty reasonable for such great finds, right? – so then, I've decided to take it, run over the cashier and brought it home. And eventually to wear it off soon for our summer getaway..