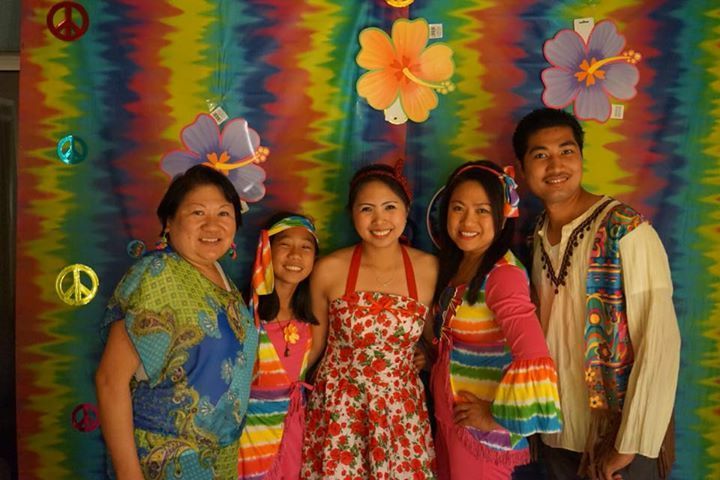 Firstly, all I can say is wow. Yes! just wow. Because this was my very first time to act up like were in the 80's era and wear these sorts of lovely colorful dresses, yes even my husband cant exempt himself on wearing what supposed to. hehe
We both got our customs online for like 10 usd each which I think is a good deal already because as I've remembered when my brother have to wear to, I bought his for like 40 usd not included the accessories that can spice up the whole outfit. So – this probably the good deal we've got for this theme party.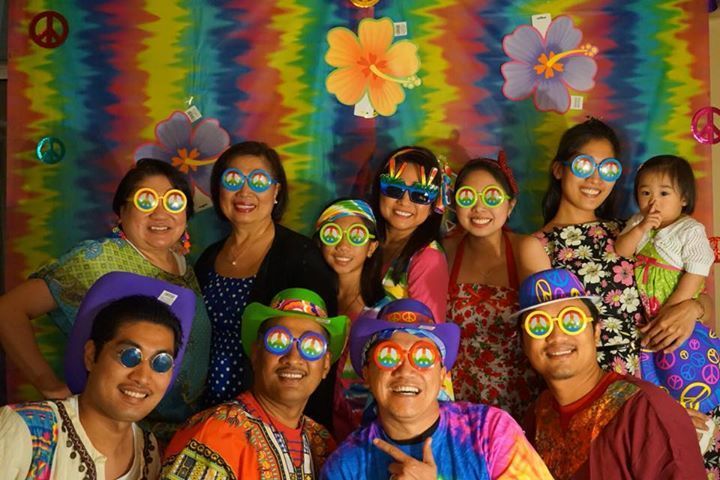 Of course, if there's a party, there's a group photo as well – that can be abolished at all. Since everyone's looking forward to it and have the picture on as souvenir. We're all set for sunnies then we've made it like quite formal snap but of course we should have the wacky one just to ease the moment..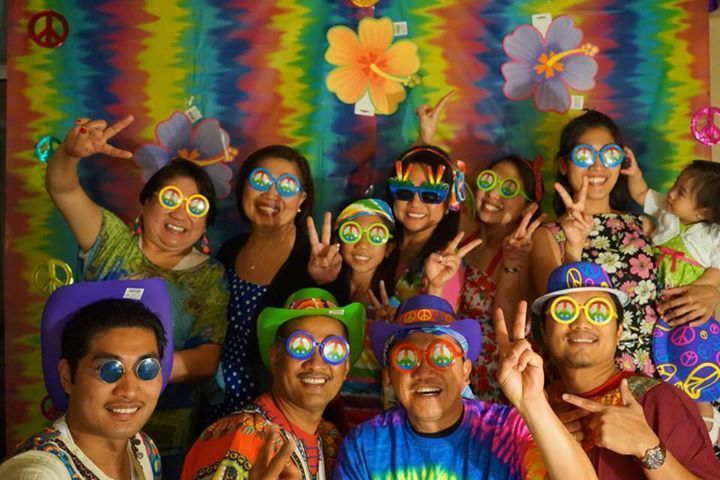 Everyone's fond doing the peace signs while the little kid out there is busy if her mother's sunnies is real or not – she's probably checking it..And we're all wear our best smile and capture the precious moment. Indeed, the party is a blast and we really enjoyed it till the end..
Okay, that will be all for now and I hope you can tune in more here for more of my personal posts and some other tips that are related to fashion and travels..