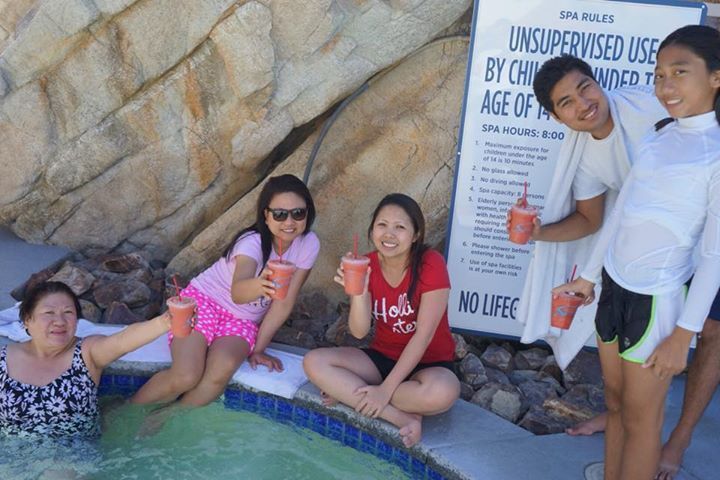 Good thing, me and my husband has a bunch of true good friends to hang with. Though we'd still got the cold breeze air that the winter season brings we can still managed to dip in to pool and enjoy the rest of the day with it. Actually, we and this lovely family friends are planned to have our family date each month where we could do anything like hiking, joy ride, visiting new places and this simply dipping in to the pool, as long as we're together and share the awesome day together all are gonna be fab.
Look how happy my handsome husband is. He really likes to have this free time and do some de-stressing stuff like this one and I hope we can have some time off from work hence we can do more same as this.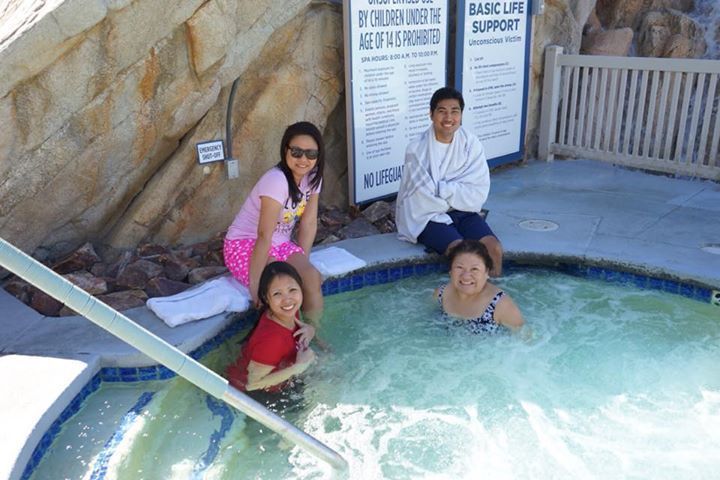 I actually chilling when I got to the water but it still fine though because the one important is, the company that we and our friends shares that day and the experience that we gonna treasure for long time..