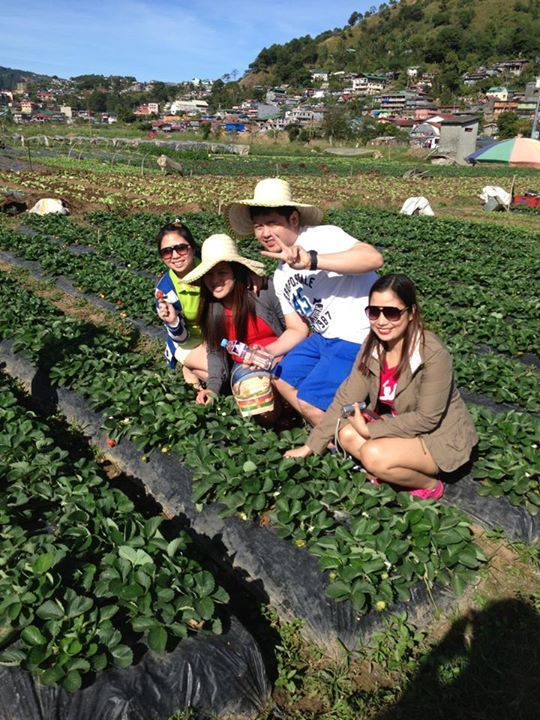 Actually, Ive already blogged this on my other site wherein , me with husband and my family, where gone to one of the awesome province in the Philippines, the Baguio city, while we're there for a short vacation last year. But I can still feel the urge to blog it up again in here since am putting off some of my travel posts over this site. Hence, I better to include this experience as well here – though it's already mentioned to the other site I've also owned.
Actually, we don't plan at all to pick the strawberries because we're more keen to go to those touristy places that we're keep on seeing at the tourist advertisement on the television back in the states. But we ended up doing it which the most fun to do while you'll find yourself one day roaming the place.
Baguio is the awesome place to unwind and to get rid of pollution that urban places are prone to. The air was really clean thus you can really get a breather as you visit the place.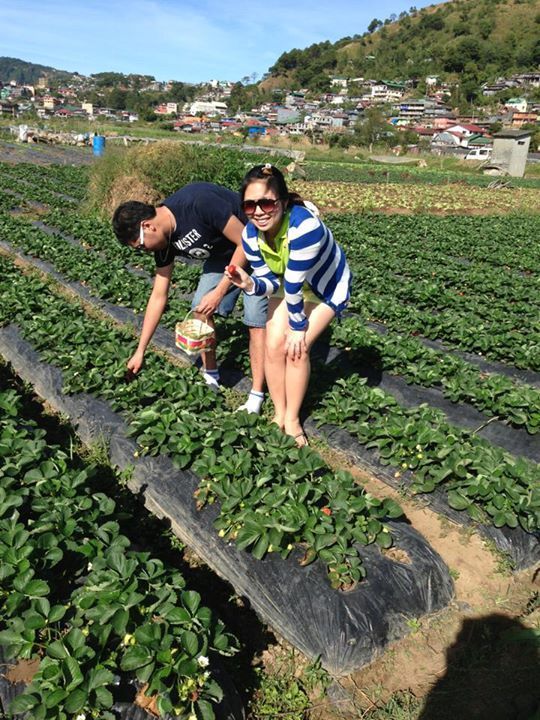 Of course, me and my husband wont leave the place without us having at least one snap. By the way, the strawberry prices are varies to the large of basket you've got. For small basket – the price is 100php while the biggest basket has a price of 250php and they're not basing on the amount of strawberries you had picked, as long you had filled the basket you have, everything is fine.
Alright, that will be all for now and for more of my Philippines travel posts. Kindly click the banner on the left sidebar for you to see all of my awesome adventures to the country, Philippines.