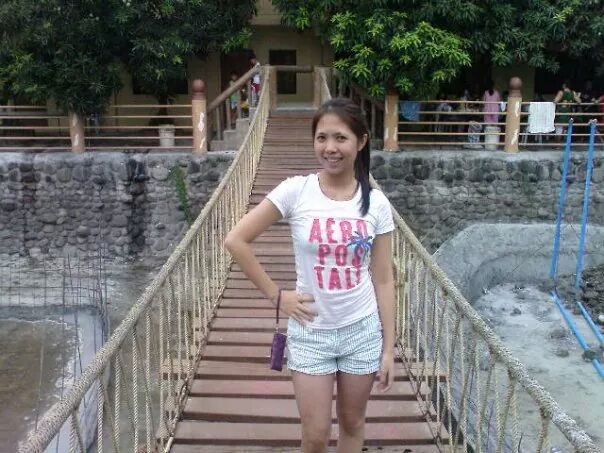 As all know that me and my husband are got migrated here in states 4 years ago and since then we merely visit the country, Philippines, due of the workloads and other stuff that we needed to attend often. That is why we often misses the time where we still there and doing the things we used to do like hanging out with family every Sundays and visit these unusual food places to try out different dishes which aren't that familiar with us. Also, to travel locally and explore on what's the country has to offer. Yes! even though we're Filipinos we still haven't that familiar with sorts of places as the whole country is indeed huge and cant able to tour in one go.
When in Philippines:
One I'd really like to do is to go an adventure like trekking and mountain climbing as the whole country is a abundance with nature resources hence you should enjoy the beautiful sceneries as you find yourself one day roaming the country.
I'll be listed out some of the places you should go as you decides to visit Philippines soon.
Tagaytag – This place is quite far in manila but it is worth it to visit as you can see all the beauty of nature. You can see able to see the small volcano in the middle of the lake which I know is rarely to see also you can enjoy the cold breeze air in here as the place is surrounded by small mountains and trees.
Baguio – As you go on this touristy place. I suggest you to have an anti dizzy pill as you have to go through in the zig zag roads going on the top of the mountain. You can also enjoy those kind-hearted indigenous people who wears a piece of clothes which I know can amazed you.
Bohol – If you are not that fond to go in the capital, Manila, I think you better go to bohol where the Tarsier are houses.. You can even enjoy seeing those mini mountains that we called Chocolate Hills.
Palawan – Last Year me and my family are got to see the beauty of Palawan and please do check my Philippines link at the sidebar for you to see those post card like pictures we've took.
Boracay – Of course, Boracay cant be abolish in the list as all tourists are keen to visit the island, as it well known of having a white sand beach.
Boarding the Plane for our Palawan Tour
Okay, that will be all and please keep on tuning in here as I am posting some of our Palawan Pictures by my next posts hence hopefully you can read them up as I give some travel tips that may help you out in the future as you have planned to visit the Philippines- Palawan soon